You deserved it you two-bit whore.
You made me do it, I saw you staring – are you sleeping with him?
Maybe if you had my dinner done right. Go, get some ice!
One thing I can tell ya is, if he's hit you once, he WILL do it again. Of course, there will be the apologies, the excuses, and the reasons. You can imagine it right now.
The red haze.
He didn't know any better.
You "made" him do it, but he "forgives" you.
Please.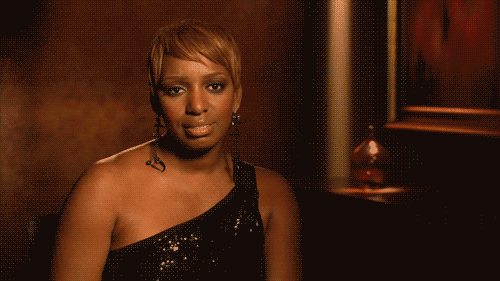 And of course you may be thinking:
Maybe if we just bring God in…? NO!
Maybe if I stop hanging with…? NO!
Maybe if I stop wearing…? NO!
Stop the madness! You don't need to stay in an abusive relationship.
Unfortunately, the prevailing abuse we see in our urban fiction novels are strewn all over our headlines too. Click To Tweet
Rihanna's battered face after Chris Brown thumped her.
Allegations about Tamar and Vince have been swirling around for a minute now, honey.
And eeeeek, cover my ears! Nas and Kelis – say it ain't so!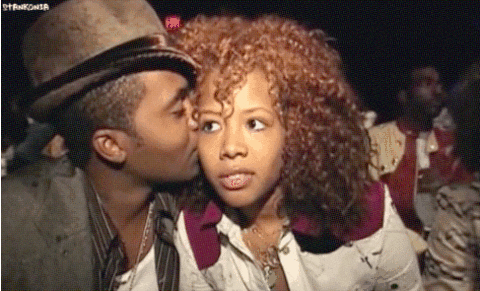 There's also a disproportionate number of black women staying in these abusive relationships compared with any other race. We're gonna dive deep into the top 3 reasons why women stay and why, in particular, black women do (Yep, we're not gonna sugarcoat anything here!).
Top 3 reasons women put up with domestic abuse:
Fear
For some women, you don't want to be alone, and you don't know if you'll ever find someone else again. You're scared of ending up being a 61-year-old virgin like LeToya Jackson.
You don't know how you'll survive because he handles all of the finances. What if you try to leave and he kills you?
Charm
Sometimes you catch yourself remembering what it was like at the start. He'll say or do something that'll make it seem 'not all that bad' anymore. You think, 'maybe I'm blowing this out of proportion?'
Children
That scene in Tyler Perry's 'For Colored Girls' will forever be etched into my mind.
What if he stops you from seeing your kids or worse, if he takes it out on them?
Now, top 3 reasons black women stay in abusive relationships:
Racism or Sexism – What'cha gon' choose?
Within your own relationship, you're choosing between protecting yourself as a woman or supporting your man who's being beat down by the system. Look alive sista!
You're getting beat down too. Get gone!
Our Communities
Heaven forbid this gets out! "Why're you trying to make him look bad in front of white people?" Forget them.
You Feel Like It's Your Only Option
Hello, call the police!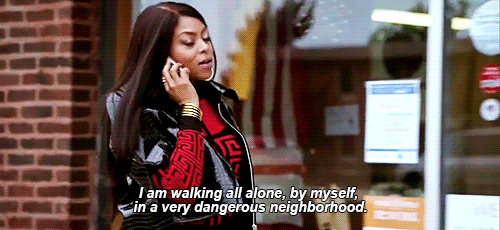 But, how do we do that if we don't trust them? Getting arrested for staying in your own Air BnB. And, what consequences will you face when he finds out you called for help…
Domestic abuse themes are prevalent in our novels because they're awfully just as prevalent in our own lives. And, let's not get it twisted, a lot of men suffer from abuse at the hands of women. And, for a black man? Well, that's a whole other article.
The most important thing is for you to feel safe with the person you love. Click To Tweet
I would love to know your thoughts about this, please let me know below!