I don't believe this.

Is that who I think it is…?

Playas gon' play.
Cheating is one of the worst things that can happen to your friend. The devastation it causes is horrible, and the impact of being cheated on can last a long time. She's not feeling right, eating right and sleeping right.
When are these dogs gonna learn?!
But…this time it's your friend doing the lying and cheating. Your friend is the one being unfaithful!
Your friend creeping around like a TLC hit song when she actually HAS a good man.
You see her acting crazy, being a snappy lil' crocodile with you and flippin' tables at a baby shower – I had to mention Lyrica and Brooke's mess over Safaree right?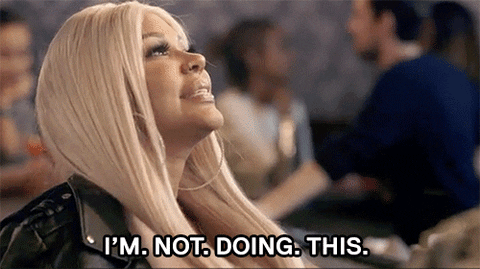 You tell yourself that it's cool. Your loyalty is to your friend despite what she might be doing behind her boyfriend's back. Your job as a best friend is to listen to her dilemma and not judge.
You tell yourself that it's cool. Your loyalty is to your friend despite what she might be doing behind her boyfriend's back... Except...
Click To Tweet
Except…
He's your friend too.
This is so messy, right? You have two friends whom you adore, they're dating each other, and one is lying and cheating on the other. You've probably always been the one they run to when things need to be discussed about their relationship. (Think, Vince and Tamar, running to Toni in Bermuda).
Now, on top of that, it's your friend who's cheating on her man. What are you going to do about this?
Well, I'm here to break down some of the things you're gonna have to think about while you make your decision.
---
In my book 'A Real Love'you can read how Baby faces this exact dilemma Start reading 'A Real Love' Now!
---
Did you see the cheating, really?
You need to make sure your eyes are not playing tricks on you.
Your friend has been acting really strange with her phone lately. She takes it everywhere with her and doesn't let her boyfriend see it when the three of y'all are hangin' out. Is she being unfaithful, or is she going through something with her family and wants to protect someone else's privacy?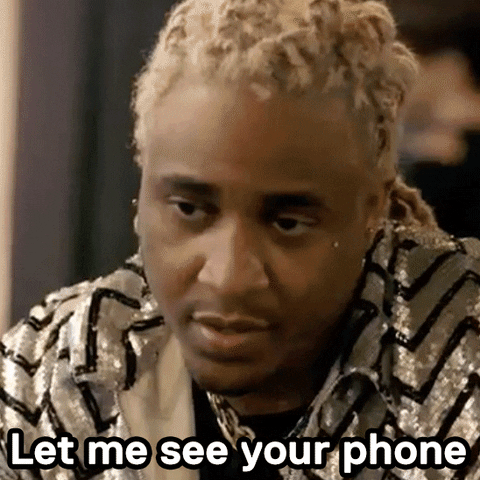 Or, she's been responding to a guy who recently slid into her DMs. You're wondering "why the heck is she talkin' to this random guy when she has a good guy at home?" Is she really cheating, or is she doing something stupid to make herself feel better?
Is she really cheating, or is she doing something stupid to make herself feel better?
Click To Tweet
Catching her in the act is another thing. Did you see her out to dinner with another guy? It could be a work thing, and you are jumping to conclusions. But, if your friend is messaging you saying he's making some chicken soup to take over to his girl's house because she's feeling sick…and you see your friend sharing a lobster with another man when she said she would be at home…you might need to do some detective work.
Then there's the obvious. You get home from a long hard day at work, and you hear skin slappin' and a mattress creakin'. When you go to the kitchen for breakfast the next day, you find your friend flippin' pancakes for a man you've never seen before. Ah hell!
You need to figure out what you saw with your own two eyes and ask her about it first before going straight to him.

---
Perhaps you could help your friend out by having her read a post I wrote about 4 Ways To Take Responsibility For Yourself
---
How long has this been going on?
There are a few ways she can explain herself. She was hiding her phone because she has a male friend that he feels insecure about. Her male friend can sometimes be a little flirty, and she didn't want her man getting the wrong idea by reading something out of context. Or, something is going down with her sister, and she wants to protect her privacy. It could be innocent.
The guy she was messaging on Insta was just for some harmless flirting to get back at her man for slidin' into another girl's DMs. She never intended for anything to come of it, and she just wanted to feel good.
The dinner she went to was completely work related. She lied about being sick because her boyfriend doesn't particularly like her work colleague. He thinks that he's into her and is just scheduling these dinners to break up their relationship. She knows how insecure her man is and doesn't want him to worry.
That bed creakin'…It was a one-time thing, and she will never do it again. She was in a rut in her relationship and wanted to do something exciting and different for once. Besides, he's cheated on her before, so she was on her Keyshia Cole, and he got what he deserved.
Then there could be a completely different response. She is a shameless cheat who has had numerous affairs and has no intention of changing. She's 'sorry, not sorry' and reminds you to mind your business.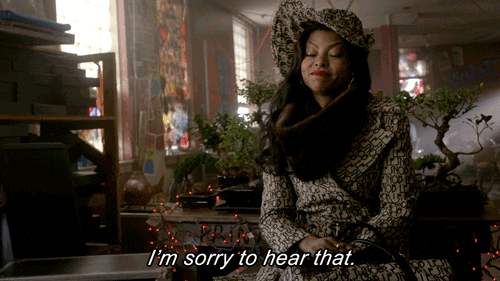 What is the right thing to do?
Both of them are your friends, and you want to protect both of them equally. There is no "right" time to tell your friend that his girlfriend is cheating on him. He will be destroyed either way.
You just have to weigh up different factors. Do they have kids? Are they in a serious relationship or married? Are they getting married in a week? Is there some part of you that is secretly in love with your friend, and this has given him the best opportunity to dump her and pick you? (Hmmm!).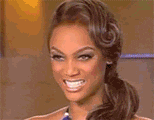 Boyfriend, fiancé, married. Do you even care? Cheating is cheating. If you want to sweep it under the rug, you can. But if you want to tell your friend what his girl is up to, it will hurt a LOT! And what will the fallout be? You could lose both of your friends (and your godmother duties).
Come Correct
If you're going to tell him that his girl is cheating on him, you need to come correct with receipts. An accusation of cheating can cause waves in a relationship and could fracture the foundation that your friends have built. You need to come with receipts, screenshots, audio, video – go Cheaters on her ass!
The worst case scenario would be if she made you look hella jealous and you ended up losing both of your friends for good. Make sure that when you come, you're coming with facts.
The decision of whether you should or shouldn't tell your friend that his girl is cheating on him is up to you. Understand that whatever is in the dark will come to light. So, whether you tell or not, your friend will eventually find out. The question is: can you live with yourself and the role you decided to play?
What do you think? Do you tell or keep it to yourself? Let me know in the comments, please!