Have you ever considered going into business for yourself?
Making the decision to start your own business may be the most important decision you ever made. This year, I'm celebrating five years in business and I can honestly say that the best thing you can ever do is believe in yourself and your dreams. Just make sure you understand that the deeper you get into your purpose, the more you'll be tested.
If you're ready to chuck the deuces to the day job and step out on your own, you might want to take a moment to read these five lessons I've learned when it comes to being your own boss.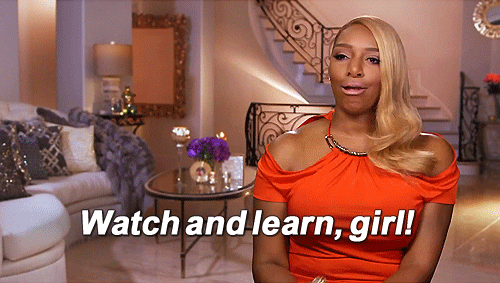 Confidence is Key
Listen, you will have enough people doubting you… so don't you go being one of them. In everything that you set out to do, you need to be your #1 cheerleader. The more you make decisions that are best for you and/or your business, the more people will have to say about how you've changed, how unfair you are and how they don't agree.
Tip: Whenever someone starts a sentence with 'If I were you', stop them right there and say 'Well, you're not'.
You should be so confident in the woman you are that no opinions, rejection or behavior can take you off your game.
Protect Your Peace
Everybody knows that one chick who is always coming around serving up 'the tea' when it's piping hot. And don't you love that one person who is always first in the comment section of rant-filled, shady posts with the eyes ???.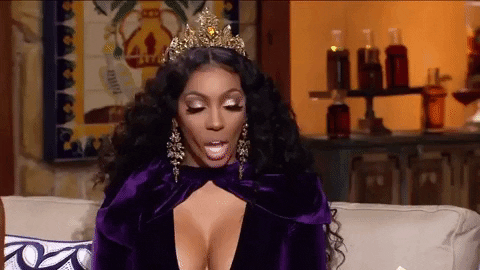 If you have someone in your circle who is constantly making sure you're up-to-date on every single hate-filled post, gossipy rumor or negative opinion out in the universe about you… cut her off. It's one thing to have a friend send you a quick message to let you know there may be something going on that you need to address but if your 'friend' seems a little too happy to run back and give you constant play-by-plays and screenshots of your haters' shady posts, they gotta go.
Make sure the people you allow in your space have real love for you.
Click To Tweet
Negative energy is toxic to creativity and your spiritual well-being. Anyone who is truly your friend won't fan the flames of a fire that was created to burn you.
Never Get Out of Character for Anyone
To some people, social media is their lawyer, doctor, therapist, pastor, educator and best friend. Any and everything that is happening in their life, they run to Facebook, Instagram and Twitter to get it solved and when they have a disagreement with someone, they turn to their Facebook friends and Instagram followers for sympathy and approval. If you allow someone to get you to act out of character, you give them power over you. Now, every now and then, you might have to check a troll in your comment section or set someone straight if they bring disrespect to your front door. But constantly arguing back and forth in public with disgruntled clients because you wouldn't let them have their way, is beneath you. That's what contracts, lawyers and judges are for.
Remember: A Queen never takes off her crown and steps down from her throne for anyone. Take that to heart and never forget it.
These days, there are too many critics with no credentials. Let them do them and you do you.
Having the Right Partner is Essential to Your Success
Don't get caught up out here with a Future when you really need a Russell Wilson.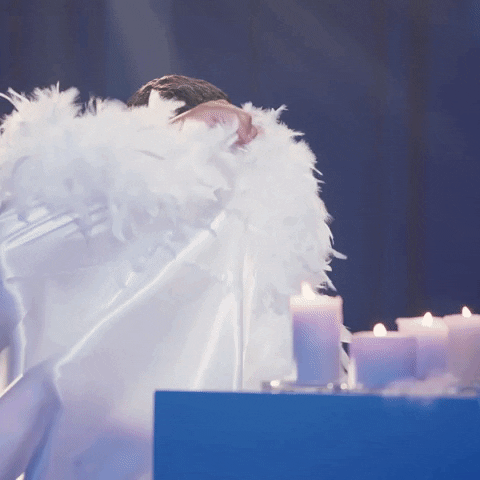 Being with the wrong man can be the worst decision you've ever made. Don't believe me? Ask Wendy Williams.
Only a strong man can handle being with a strong woman without feeling like her intelligence, power and success undermines his own. A woman striving to run a successful business will need a partner who is supportive, confident in his own abilities and one who sees her as an equal partner. God knows none of us are perfect but the man you're with is constantly making you second-guess yourself or feel like you're not good enough, you need to leave him alone.
Be Fair But Firm With Your Business Decisions
Bold. Fearless. Powerful. Badass. Those are all the words that people use to describe women who are about their business. But you know another one they throw around? Bitch.
Know that when it comes to business, people will love and hate you for the same reasons. Whether it's love or hate usually depends on if your process and decisions benefit them at the time. When women are showing their strongest selves, enforcing their decisions and holding people accountable for their actions, they are labeled as 'aggressive', 'bossy', and 'bitchy'. Why? Because you're a woman, so you're are expected to be nice, cordial, lenient and pleasing, even when it doesn't benefit you.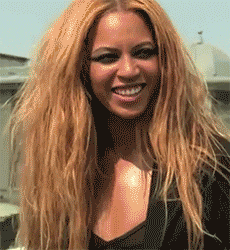 Remember this business tip from our girl Beyoncé: when it comes to business is that you should always be fair but you can't always be nice. As long as your name is the one on the checks and you can sleep peacefully at night knowing you aren't doing anything illegal or compromising your morals, stand firmly on your word.
Never apologize for being an ambitious, confident, strong-minded woman and never be afraid to say no.
Do you have any lessons that you'd like to add? Drop those jewels in the comments!
Need direction on how to level up? Check out one of my blog posts: Grow Up, It's Time to Take Control of Your Life!